We like to talk about speed around here. Anyone every wonder what critters would be taking pole position if given the chance? Here's a list of the fastest animals in the world.
Fastest Mammal - The Cheetah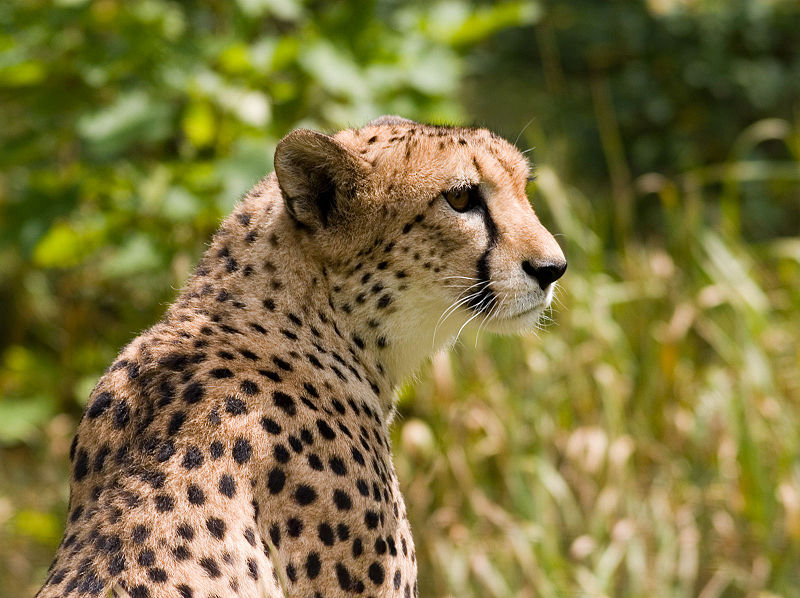 Top Speed: 75 mph
Acceleration: 0-68mph - 3 secs
Everyone knows this one; it's the Cheetah. With a top speed of 75 mph, this cat will always be the first to arrive for some kibble when you bust out a can opener. More impressive perhaps is the rate at which the Cheetah is able to gather speed. From a standing start, the cheetah can be doing 68 mph in only 3 seconds, which as many of us know, would put most supercars to shame.
Fastest Fish - The Sailfish
Top Speed: 68 mph
You're going to need more than a 50 hp outboard to keep up with this fish. With a top speed of 68 mph, Sailfish don't waste any time getting from A to B. Prowling oceans all over the world, these fish are sure to leave their prey very surprised.
Fastest Bird - The Peregrin Falcon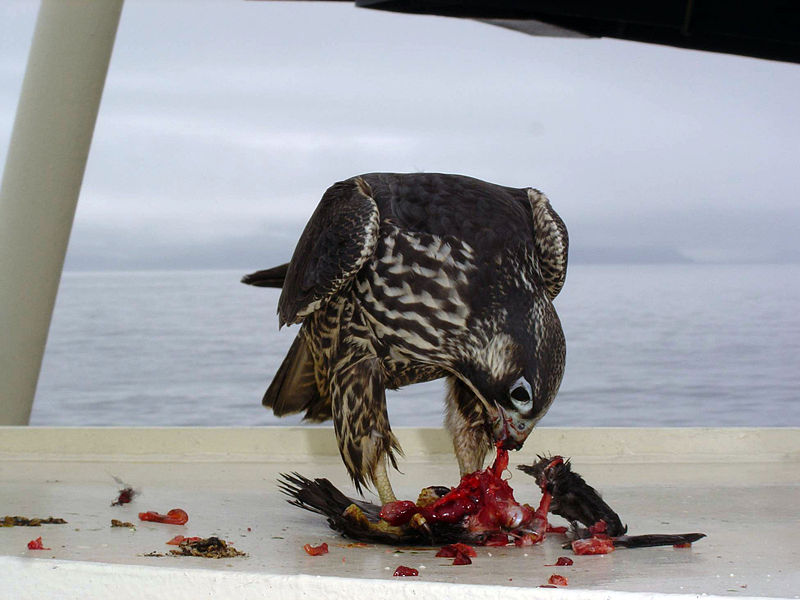 Recorded Top Speed: 87 mph
Theoretical Top Speed: 390 mph
Thought the Cheetah was fast? Not compared to a Peregrin Falcon, the fastest animal on Earth. This is one bird you'll probably never see get swallowed by a jet engine. Peregrin Falcons have been recorded doing 87 mph, and scientists believe they are capable of speeds as high as 390 mph. Perhaps more interesting is the Peregrin's feeding habits: while most birds of prey are outside terrorizing the local gopher population, Peregrin Falcons are out picking off unsuspecting pigeons. Peregrin Falcons hunt birds, and they take them out in flight, making them nature's little dog-fighters. Hide your canary.
Fastest Dog - The Greyhound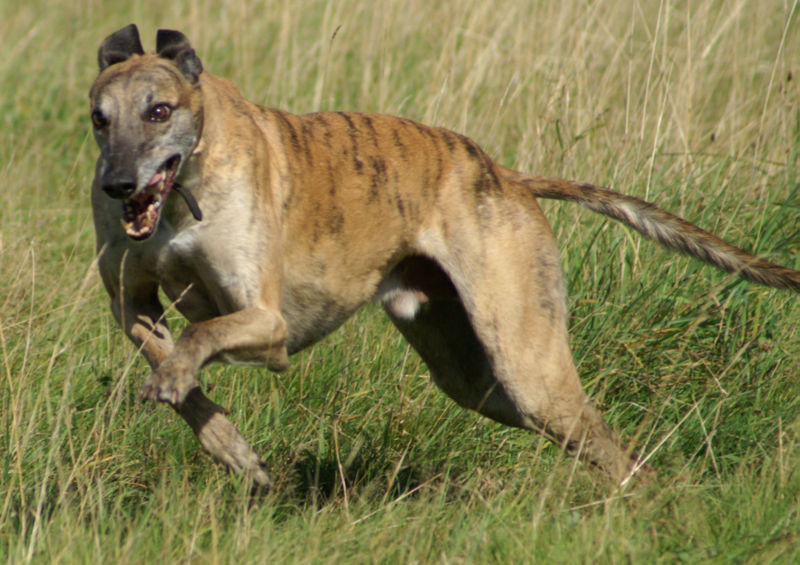 Top Speed: 45 mph
Acceleration: 0-45mph - 1.5 secs
You probably thought 'Cubby', your little Terrier, could move fast. Wrong. Cubby's going to have to get himself some VTO rockets if he wants to keep up with a Greyhound, the fastest dog on Earth. With a top speed of 45 mph, Greyhounds will not only chase the mail-man, they'll get the pink-slip to his car as well. Acceleration to top speed takes only 1.5 seconds, and can be done in 3 strides. Fetch, boy! Fetch!
Fastest Insect - The Dragonfly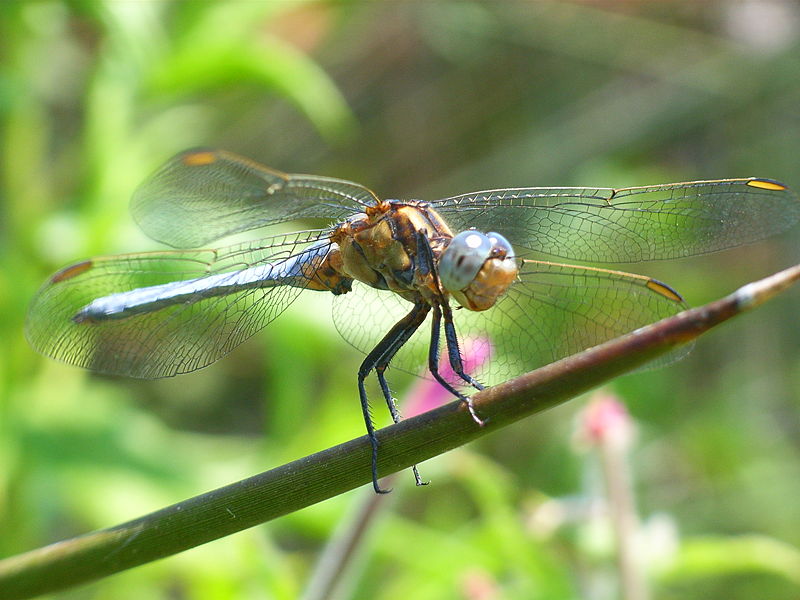 Top Speed: 36 mph
It turns out 4 wings are better than 2 when it comes to speed. Dragonflys top out at 36 mph, which for a bug is rather impressive. Dragonflys capture prey using spikes on their legs, and they always attack from below. Ironically their heads very closely resemble a fighter pilot's helmet. Coincidence?
Fastest Reptile - The Black Spiny-Tailed Iguana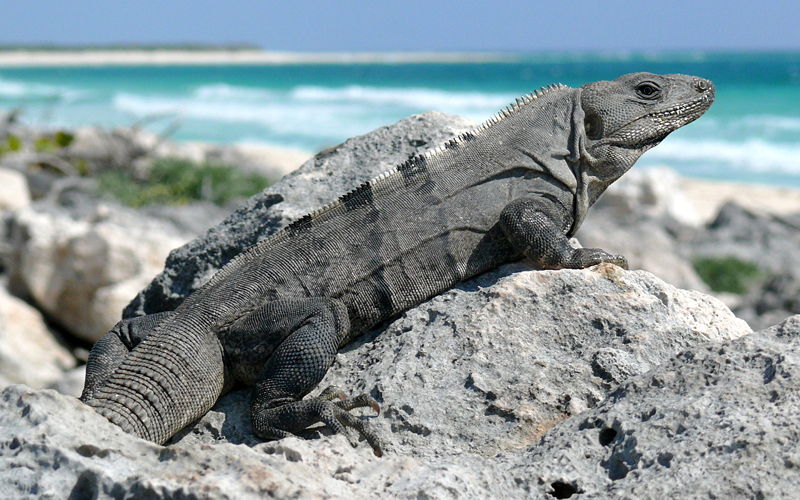 Top Speed: 21 mph
How nice it must be to look like a dinosaur and be fast at the same time. With a top speed of 21 mph, black Iguanas are the fastest reptiles on Earth. Need you hide your pet hamster? Nope. They eat flowers, leaves, fruit and the occasional bug.
If you want to learn about some fascinating animals, I highly recommend the .